Water slide
«Boomerang»
Nothing is better on a hot summer day, as a whole family visit our water and entertainment complex –Odessa Water Park. Here you can combine beach holidays, relaxation, activities and water games with children in the pools, experience incredible sensations on slides of different difficulty levels, towers, splash pads, in water tunnels.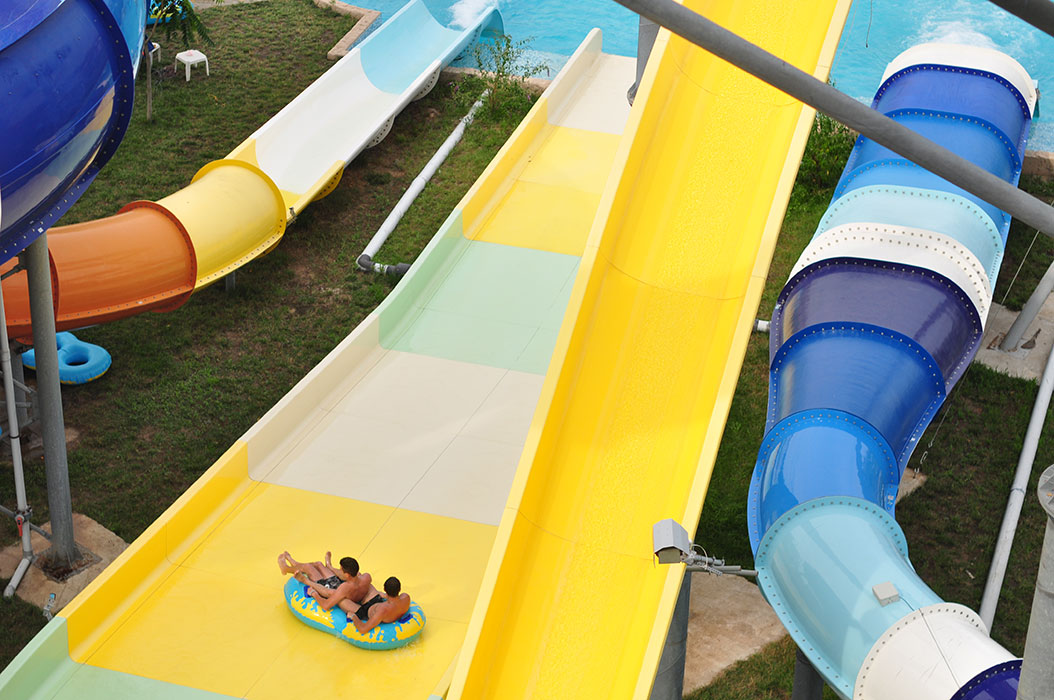 The Boomerang waterslide will introduce you and your children to a feeling of weightlessness. From a height of several meters, the inflatable circle will accelerate to 12 m / s, take off to the level of a four-story building, and throw you into the pool under the influence of gravity.
Note the limitations for the Boomerang slide::
age - from 16 years old;
weight - up to 120 kg;
height - from 140 cm.
The descent from the Boomerang waterslide will give you joy and unforgettable sensations: ups and downs, sharp turns, double tunnels - you can experience these emotions again and again.
Reference number: +38 048 737 80 08